Doctors & Staff
Meet the experienced and friendly doctors and staff who make RedWood Eye Clinic the leading provider of eye care services and vision products in Woodinville.
---
Kim Eng, O.D.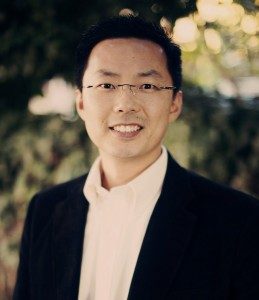 Known for his thoroughness and attention to detail, Dr. Kim Eng has a kind and friendly personality and believes it is important to educate and involve his patients in their eye care. From diagnosing "lazy eye" in children to treating computer vision syndrome and glaucoma in adults, he enjoys seeing patients of all ages. Dr. Eng was among the first to be certified in the Pacific Northwest to fit the MiSight lenses specially designed to slow the progression of nearsightedness. Upon graduating magna cum laude with a degree in Visual Science, he completed his doctoral program with honors from Pacific University College of Optometry and his residency training at The Eye Institute in Philadelphia, Pennsylvania.  In his spare time, he enjoys playing tennis and his electric guitar.
---
Wendy Lim, O.D.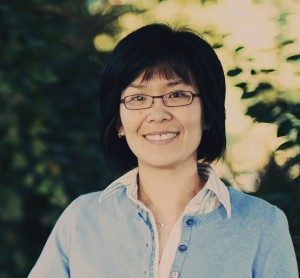 Fully armed with a warm, friendly smile and a large knowledge base, Dr. Wendy Lim has been providing vision and medical eye care for over 20 years. Whether she is treating dry eyes, managing macular degeneration, or fitting MiSight and multifocal contact lenses, her patients  find comfort and compassion from her solid experience. She received her degree from the New England College of Optometry and completed her residency training at The Eye Institute in Philadelphia. Outside of clinic, she enjoys gardening, golfing, and playing the piano.
---
Christopher Salud, O.D. 
Outgoing and courteous, Dr. Salud is a friendly, attentive provider who goes the extra mile to make sure his patients are well taken care of.  A native of Seattle and a graduate from the Arizona College of Optometry, he has volunteered his time at the Bellingham Lion's Eye Clinic, provided eye care for our veterans in Vermont,  and managed cataract and glaucoma cases in El Paso, Texas.  In addition to providing primary vision care, Dr. Salud enjoys treating medical eye issues and managing myopia.  When not in the clinic, he enjoys spending time with his family and friends, and training for the next Spartan race!
---
Hannah M., Optician
Friendly and outgoing, Hannah enjoys helping people find that perfect eyewear for work or play.  With years of experience, Hannah readily takes on challenging cases and thrives on making sure every patient is well taken care off.  In her free time, she enjoys reading and spending time with family.
---
Laurie M., COA
Patient Care Coordinator, Ophthalmic Assistant
With over 20 years of eye care experience, Laurie, a Certified Ophthalmic Assistant, believes in going the extra mile and providing excellent customer service.   She is here to help you make an appointment, assist with your office forms, answer your general questions, and perform your preliminary exam before your visit with the doctor.  Aside from providing eye care, Laurie has developed a passion for fishing and interior decorating.
---
Tara W.
Insurance & Billing Specialist
With her attention to detail and experience working with health insurance companies, Tara is the one to call on if you have any questions about your financial responsibility.   Outside of the office, she enjoys spending time with her husband and children, remodeling her home, and visiting family in Montana.
---